I did a haircare routine back in April 2013 but since then most of the products that I used have changed; so I decided to create an updated post informing you how I maintain my long, fine hair.
Shampoo And Conditioner
I tend to switch out my shampoo and conditioner quite a lot, but lately i've been using the L'Oreal Elvive Fibrology line and I'm loving it! It makes my hair look so much thicker and volumised whilst still feeling smooth and sleek.
Hair Oil
After running out of my beloved Liz Earle Botanical Shine Nourishing Hair Oil I decided to try out the OGX Renewing Moroccan Argan Oil Penetrating Oil as it is slightly more affordable at £6.99 from Boots. It claims to 'penetrate the hair shaft restoring shine and softness whilst strengthening' the hair. I'm not 100% sure about the strengthening part as I've only used it for a few weeks, but it does make your hair soft, shiny and manageable without leaving any sort of residue. All is spread a small amount (about the size of a 20p piece) throughout the lengths and ends of my damp hair and then  comb it through to distribute. Then when I blow dry my hair it's left both feeling and looking glorious.
Root Lifting Spray
I recently started to use the Dove Oxygen Moisture Root Lift Spray to add volume to my roots, read what I think about it here.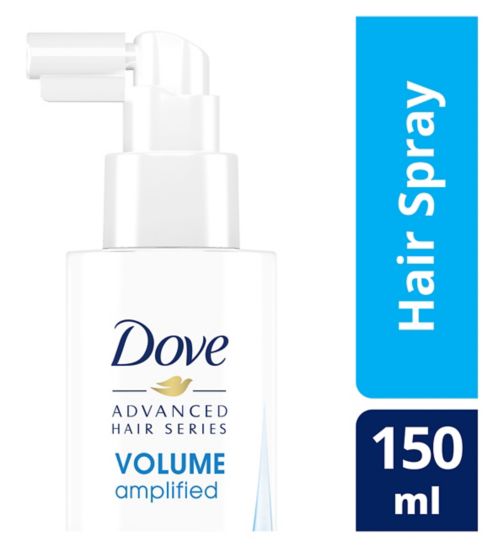 Heat Protection
I use the Avon advance techniques heat protection styler if I'm going to blow dry, straighten or curl my hair, which isn't very often. This spray is light, affordable and smells lovely which is always a bonus.
Hair Mask
I use coconut oil weekly to  help keep my hair and scalp healthy. Read about how I use it here.
Brushes
As for brushes I'm still using my tangle teezer which you can read about in my last haircare routine post.  I also use a wide tooth comb when my hair is wet to avoid any unnecessary breakage.
Tips for growing long hair
Cut down on washing

your hair. I've got extremely fine hair and I found this step hard when I was growing out my hair as I always felt like my hair looked so greasy on the second day! Just use some dry shampoo (batiste is my favourite) and try and make the time between washing longer, after a few weeks you'll start to notice that your hair doesn't look as greasy on the days after washing and you'll notice huge amounts of hair growth  after a couple of months, trust me! I only wash my hair twice a week now and it has never been so long and healthy.

Do coconut oil hair masks.

Coconut oil is absolutely amazing for your hair, saturate both your scalp and ends in it, cover with a shower cap and sleep on it. Yes you'll look crazy but it's honestly worth it! When you wake up, shampoo your hair twice and it will be left feeling like silk. It will also help with growth as it's keeping your scalp healthy too.

Stop using hot tools!

Using straighteners or curlers on your hair daily makes it brittle and more likely to break, meaning your goal of long hair will never be achieved. I'm not saying never use them, just try and cut it down to once or twice a week.
What are your favourite hair products?