With spring well and truly underway I thought I'd share with you some of the things I've been loving to wear.
Bardot Dresses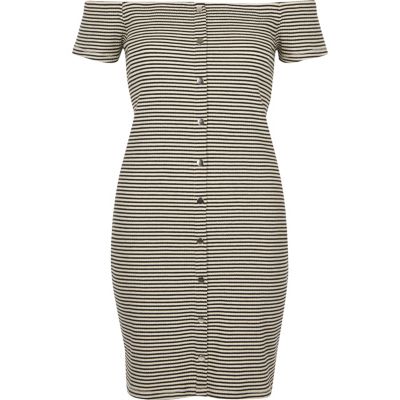 These dresses are a staple in my wardrobe at the moment  as they can be worn day and night and are so flattering. They also go with pretty much everything from heels to converse.
 They retail at £24-£26 from River Island.
https://www.riverisland.com/women/dresses/bardot–bandeau-dresses/white-and-black-stripe-bardot-bodycon-dress-702656
Coloured suede biker jackets
These jackets are the perfect addition to a plain outfit, I've worn the pink one i have (shown above) to death so am looking to add another one to my collection . This khaki one from river island is definitely on my wishlist!
Pink jacket retails at £59.99 from Zara
https://www.zara.com/uk/en/woman/jackets/jacket-with-zips-c358002p4450064.html
Khaki jacket retails at £58 from River Island
https://www.riverisland.com/women/coats–jackets/jackets/khaki-green-suede-look-biker-jacket-696417
Vans
I got these braided leather slip on vans last summer and am still loving and wearing them pretty much daily. They look great with the off the shoulder dresses too.
They retail at around £45
https://www.vans.co.uk/shop/braided-suede-slipon-3z4bss
♥
What are your most worn items this season?
♥