Being a girl with limp, straight hair I really struggle to achieve volume! I recently bought the Charles Worthington Volume & Bounce texturising spray after a recommendation from a friend and am seriously impressed! It gives my hair natural looking volume at the roots and can be sprayed through the ends to add beachy texture. I love it so much i've bought the travel size for my bag for touch ups!
All I do is wash and dry my hair then spray it into my roots from around 30 cm away and ruffle it up with my fingers for every day volume, but you can use it to help give hair grip for an updo too.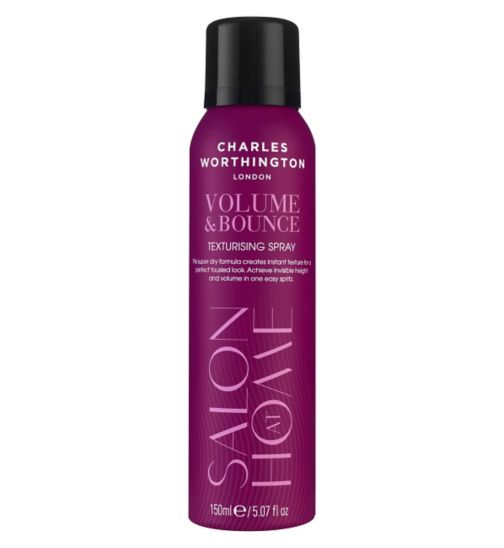 Have you ever tried it?