Dry shampoo is an absolute necessity to me as i'm quite lazy when it comes to my hair and try to wash it the least amount i possibly can without being completely disgusting. Although this is essentially quite a good habit to get into as it improves hair health, it can be an absolute disaster if i don't use a good dry shampoo to banish any oil from my roots.
After trying out dozens of dry shampoos from various brands, i can honestly say that Batiste dry shampoo in 'Blush' works the most effectively. It removes all of the excess oil from my hair without leaving any sort of residue (and i'm a brunette) whilst giving a fresh, subtle, floral scent. It also doesn't dry out my hair and washes out extremely easily.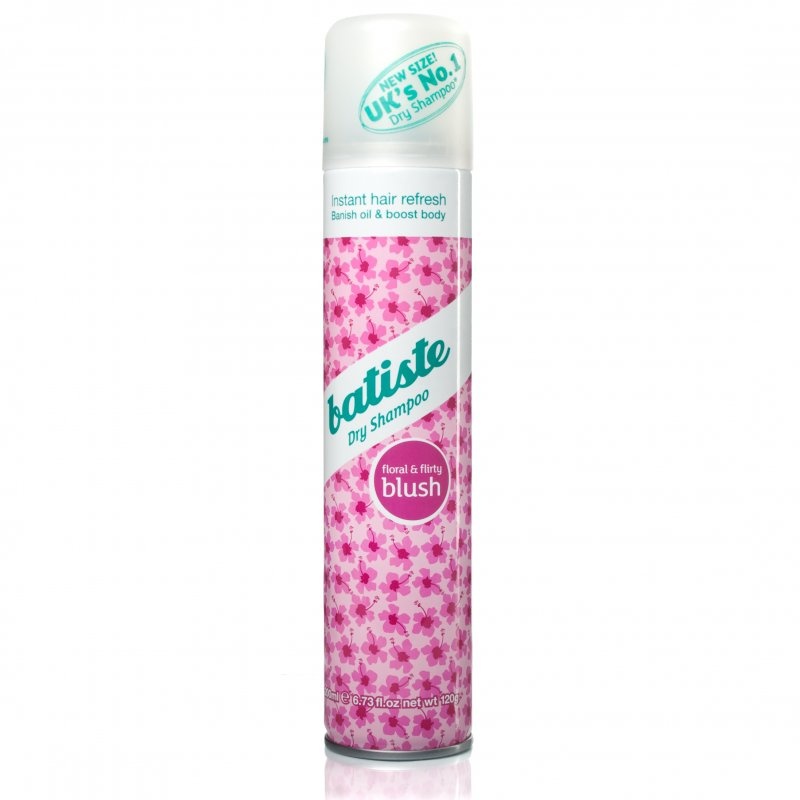 The price ranges from around £2-4 depending on where you get it.