Each week I'm going to tell you about my favourite thing; whether it be a person, product or something else.
My favourite this week is Charles Worthington Front Row Rough and Tousled Salt Spray.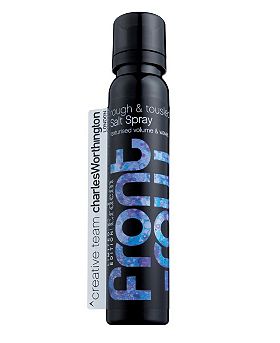 When I was abroad I loved the effect the sea had on my hair, so when I returned back to England I wanted to find something that would do the same thing. After searching through a lot of reviews I came across Charles Worthington's Front Row Rough and Tousled Salt Spray and thought I would give it a try.
I've been using it almost every day since; all I do is spray it through damp hair, tie it up into a messy bun and wait until it dries. Then viola; gorgeous, wavy, natural looking hair.
It also only costs £5.49 at Boots which is great as you don't need to use a lot.
Have any of you tried it? What are your thoughts?